Student Involvement with WPSR
Washington Physicians for Social Responsibility is excited to work with future health professionals to support them in getting a jump start in a career of health-focused advocacy and activism.
On this page you fill find examples of student-led activism and resources for students interested in learning more about health advocacy.
Are you a future health professional? Are you passionate about environmental issues, peace, and/or social justice? Want to learn how to use your powerful voice as a health professional to advocate for preventative policies? Fill out the form below to join or start a WPSR student chapter at your university.
WPSR Student Chapter Sign Up Form
Examples of Student-Led Activism
inside the classroom and out in the community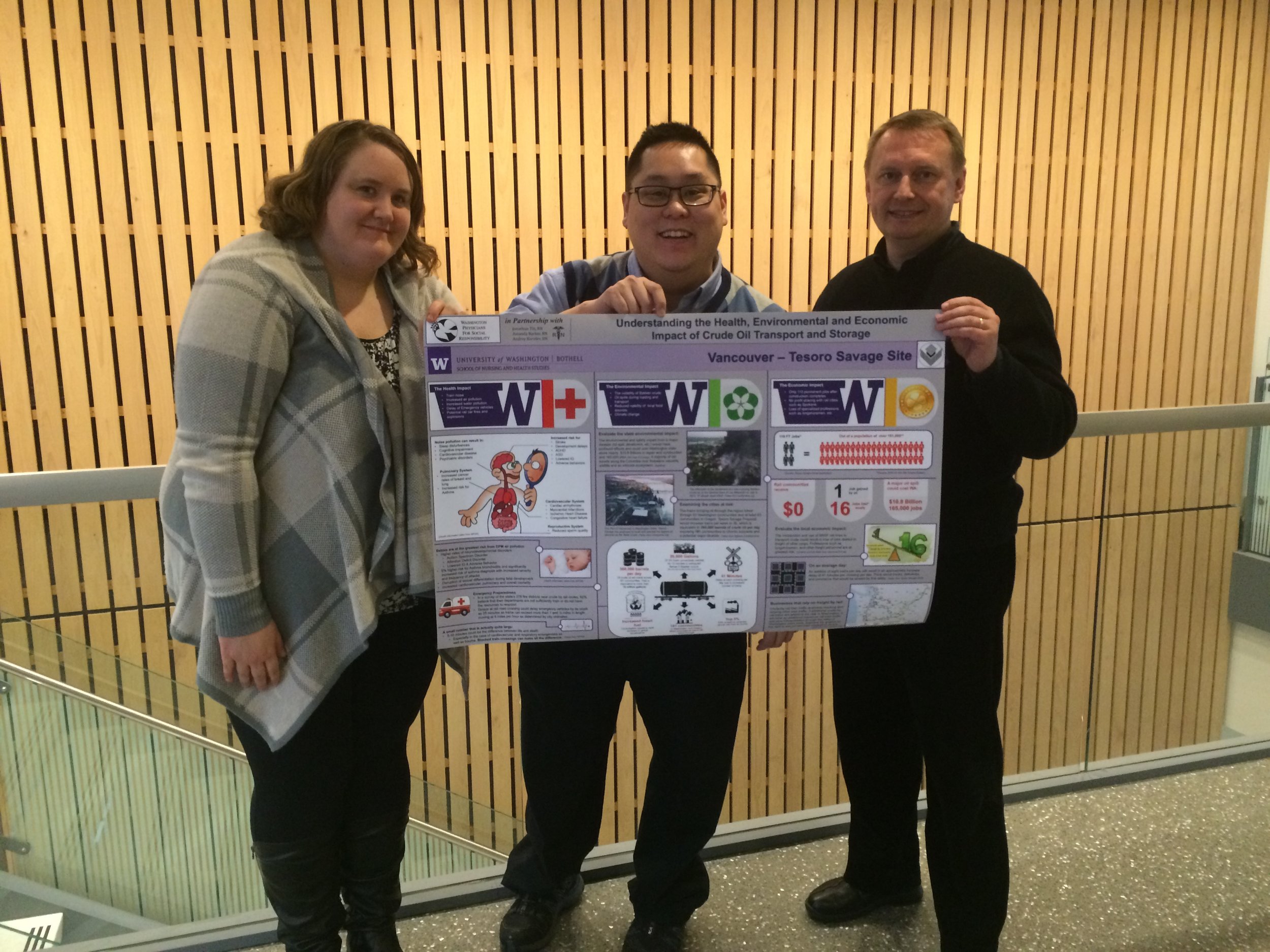 Nursing Student Research Project
A group of student nurses in WA assessed the potential health, environmental and economic impacts of the Tesoro Savage oil terminal proposed in Vancouver, WA. Their poster is available for online viewing.
Op-Ed: State Should Pass Parental Leave
Medical and public health student members of WPSR's chapter at the University of Washington authored an op-ed in February 2017 urging the state legislature to pass paid parental leave legislation.
Student Physicians for Social Responsibility
Resources List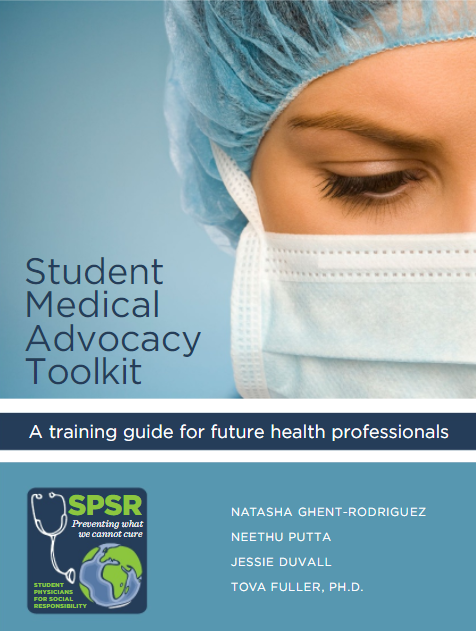 SPSR Medical Advocacy Toolkit
A training guide on health advocacy for future health professionals.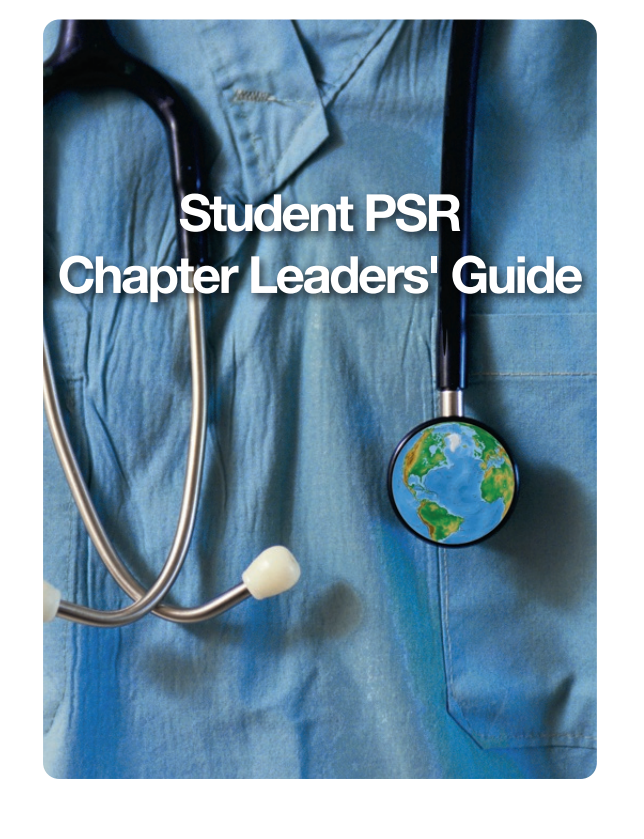 SPSR Chapter Leaders' Guide
A list of possible opportunities for engagement on campus in PSR's issue areas of climate change and nuclear weapons.
Greening Healthcare - Ideas for Your Campus
Fact sheet on opportunities to make the healthcare system more sustainable.
SPSR Website
The Student Physicians for Social Responsibility website includes resources and updates from Student PSR chapters across the US.